The PowerSchool app was recently updated. If you are receiving an error message when trying to access the app, please delete and reinstall the PowerSchool app. You will need your login information and the District Code (HDCN).
The deadline to purchase yearbooks is THURSDAY, MARCH 16, 2023. Please see image for other important information and deadlines.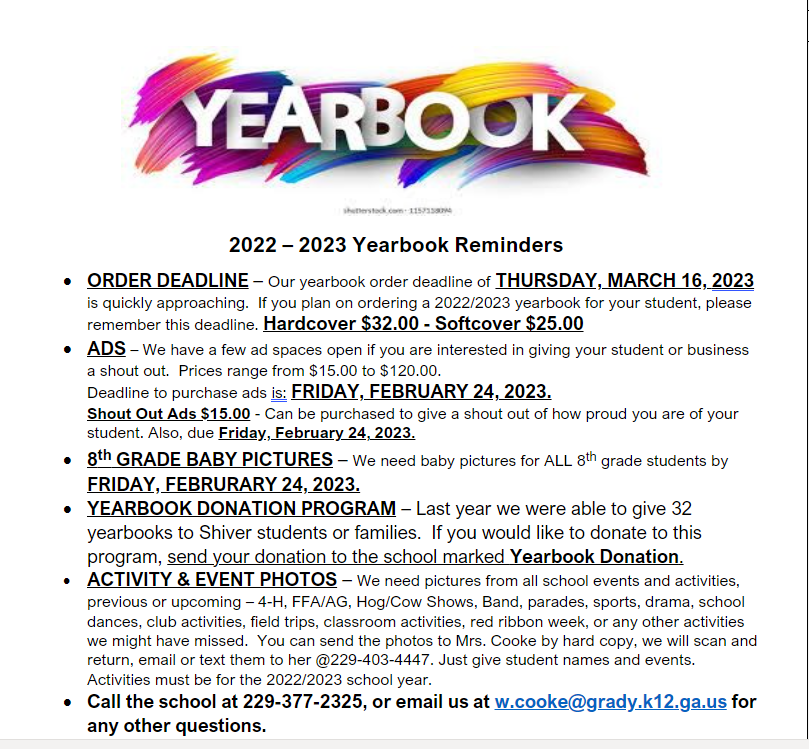 Faculty and Staff enjoying the delicious lunch today provided by Danny & Angie Elkins of Southern Catering and Events.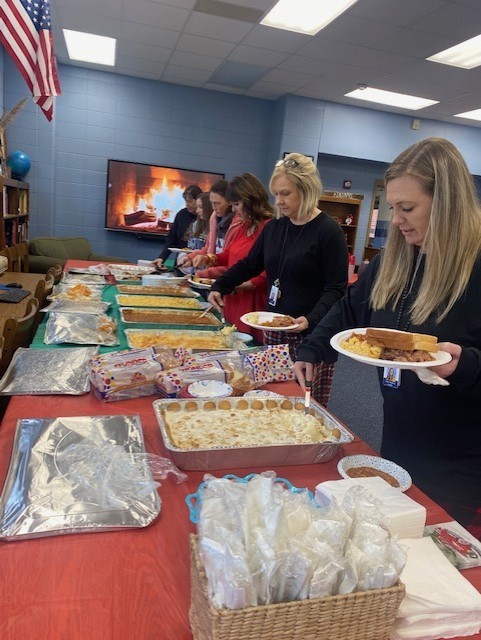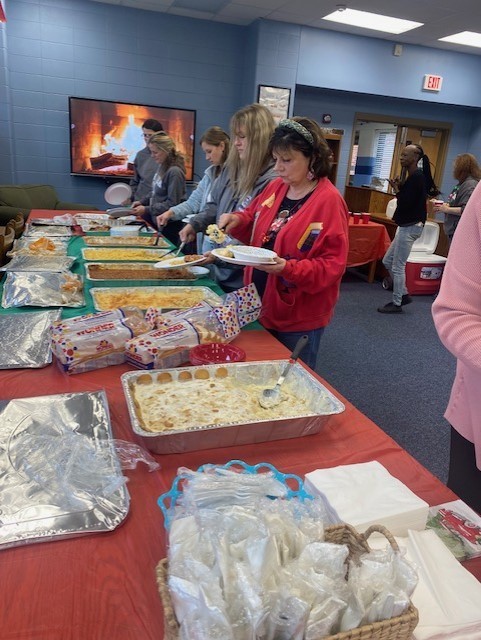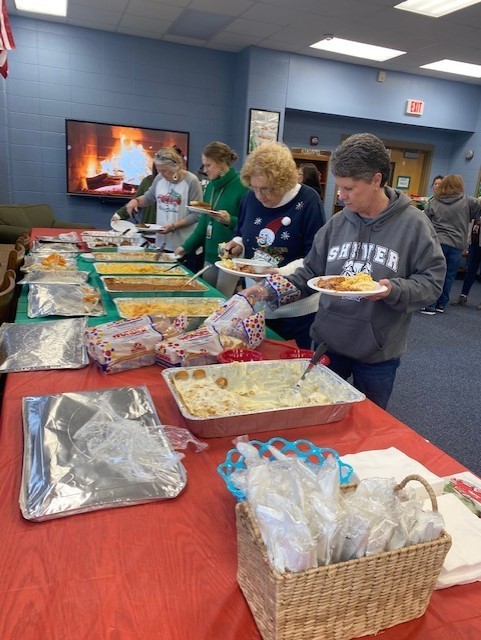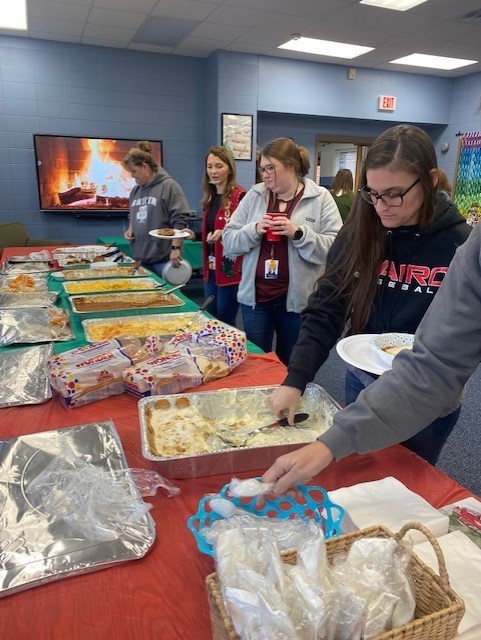 Thank You to Danny & Angie Elkins of Southern Catering & Events for sponsoring our delicious lunch today by J3 BBQ out of Bainbridge. It is really special when outside businesses acknowledge the hard work of our school employees.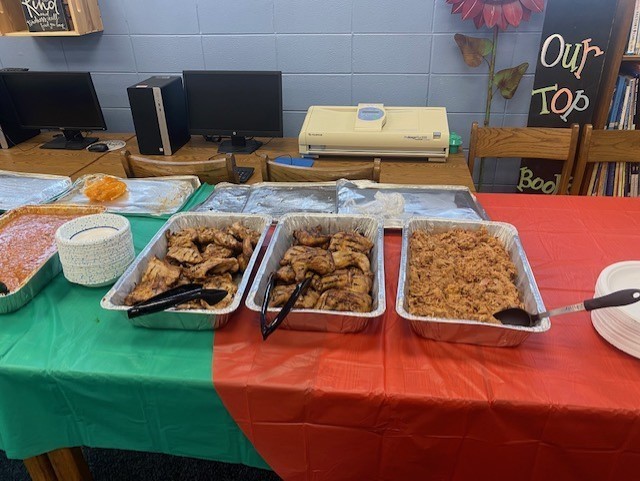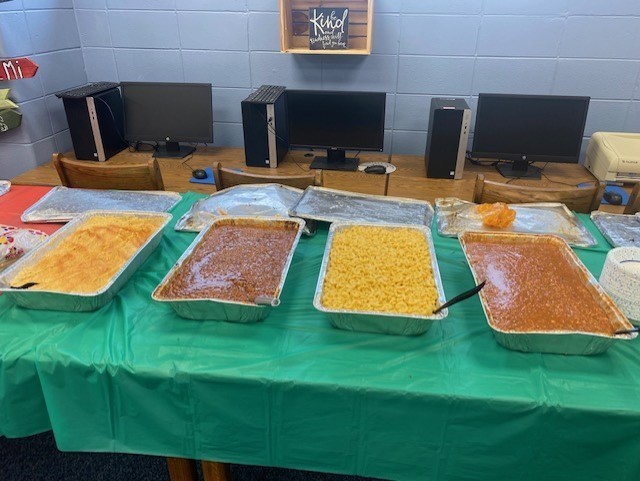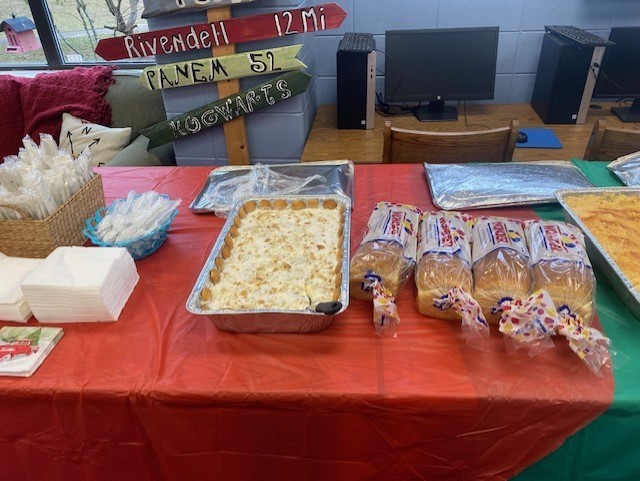 A HUGE thank you to New Jerusalem Church for donating gifts for our Shiver babies! We are so grateful! Merry Christmas!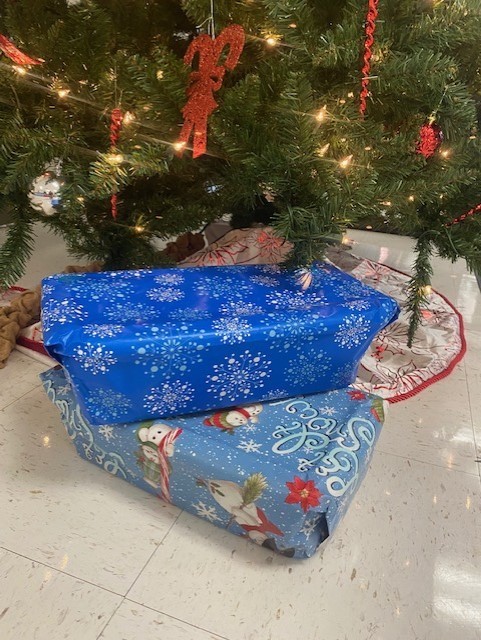 Spreading Christmas Cheer at Shiver School.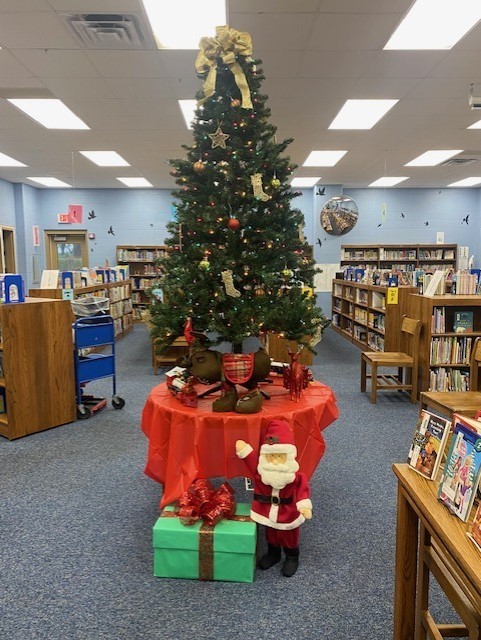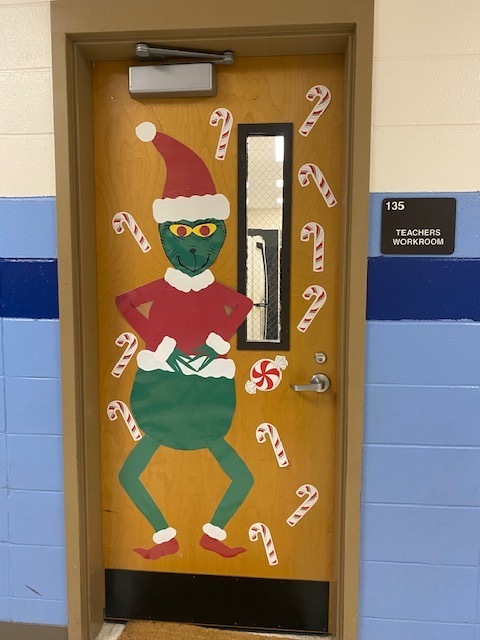 Tis the season to be jolly! Our cafeteria staff helps keep the season bright and we appreciate all they do to help make our school a festive place.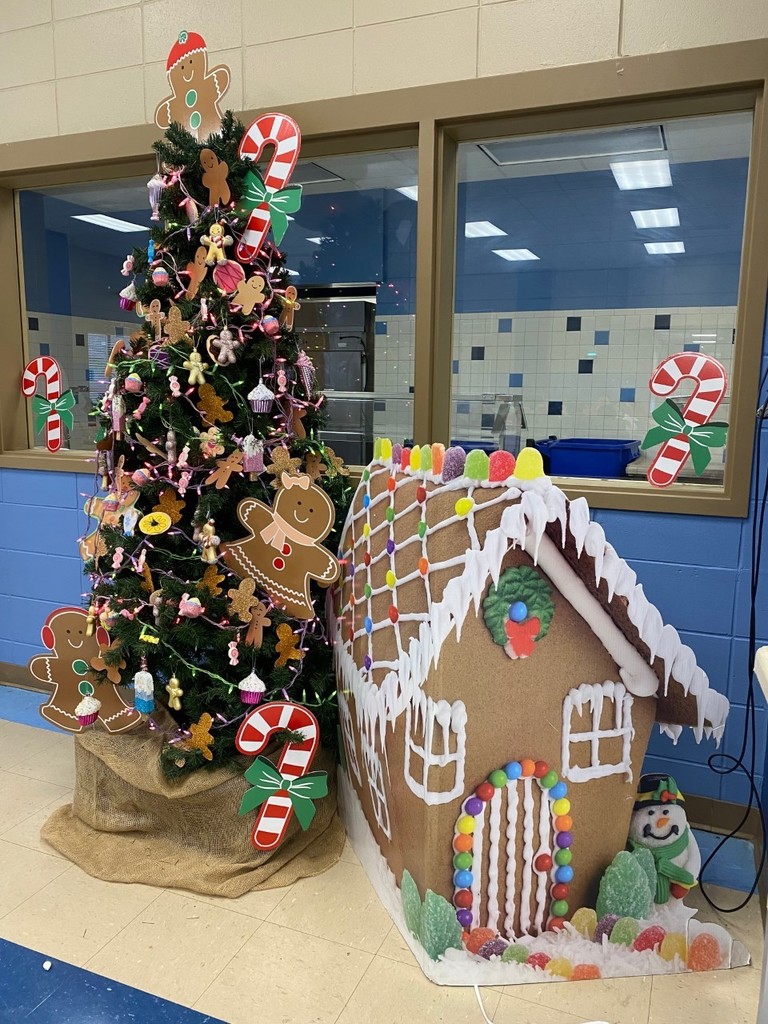 If you have a child that attends Shiver Elementary School, please click on the following link and take this brief survey. Thank You! Georgia Parent Survey:
https://gshs.gadoe.org/Pages/Parent.aspx
Si tiene un hijo que asiste a la Escuela Primaria Shiver, haga clic en el siguiente enlace y complete esta breve encuesta. ¡Gracias! Encuesta para padres de Georgia:
https://gshs.gadoe.org/Pages/Parent.aspx
During this season of Thanksgiving, we here at Shiver are very thankful for the ladies who work in the lunchroom. These four ladies prepare breakfast and lunch every day and do a wonderful job. Last week they prepared an early Thanksgiving meal that was enjoyed by all.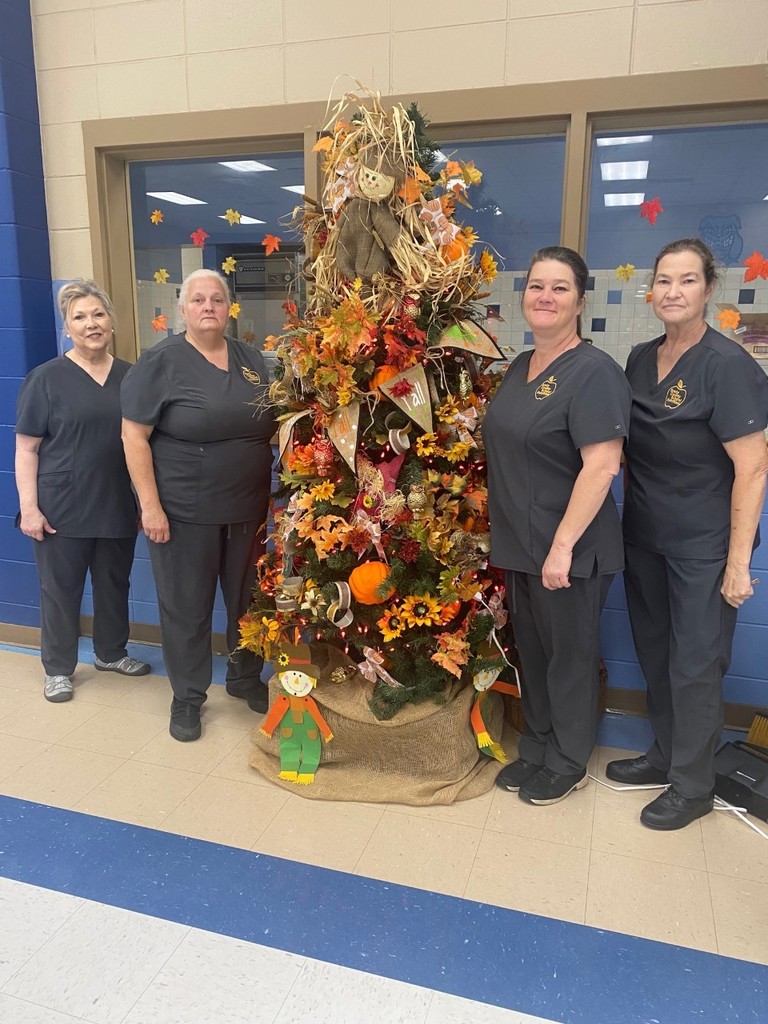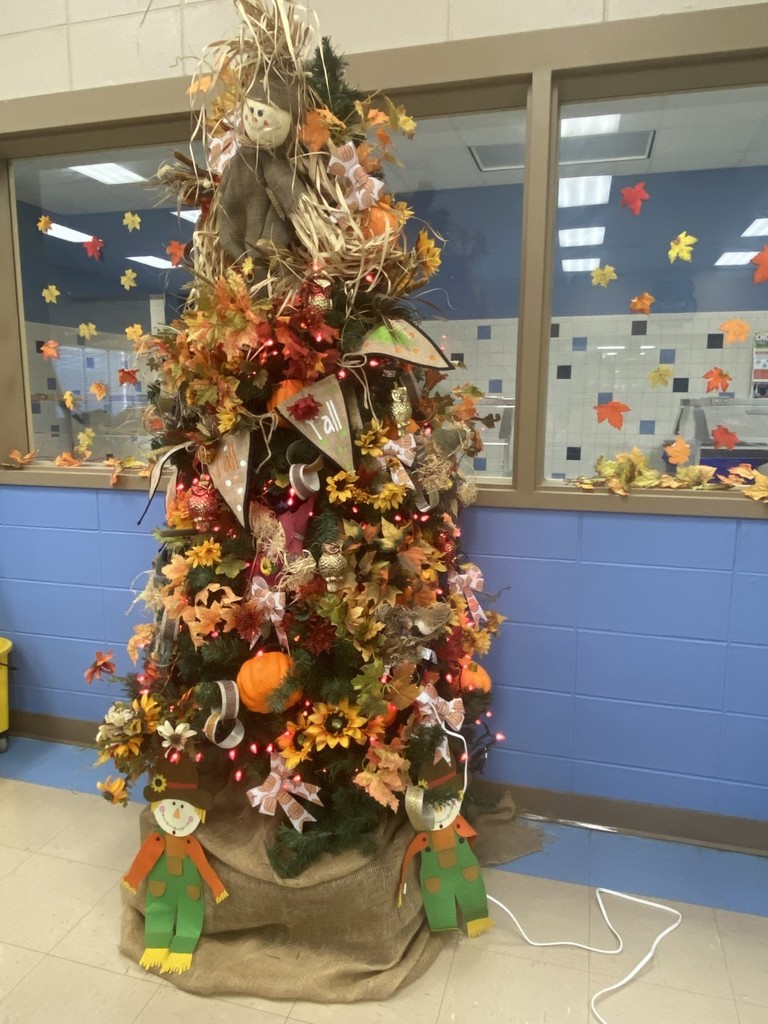 Thank you to the parents and grandparents who came to the Pastries with Parents events yesterday and today. We had a great time sharing and visiting with you all and look forward to doing it again in the near future.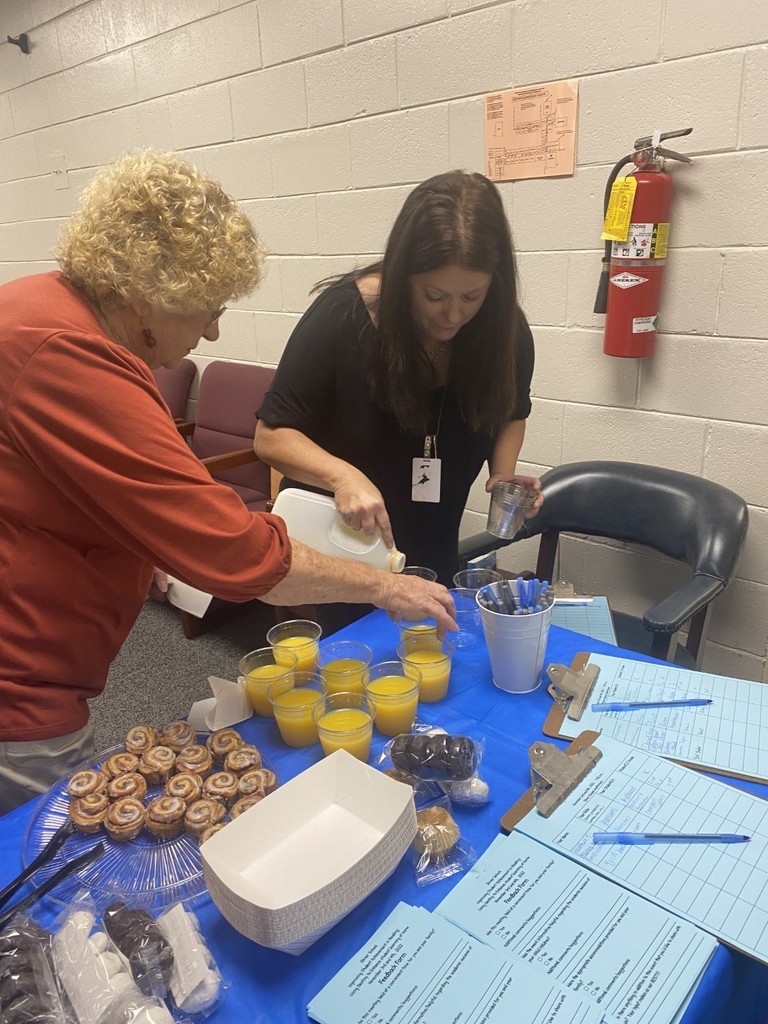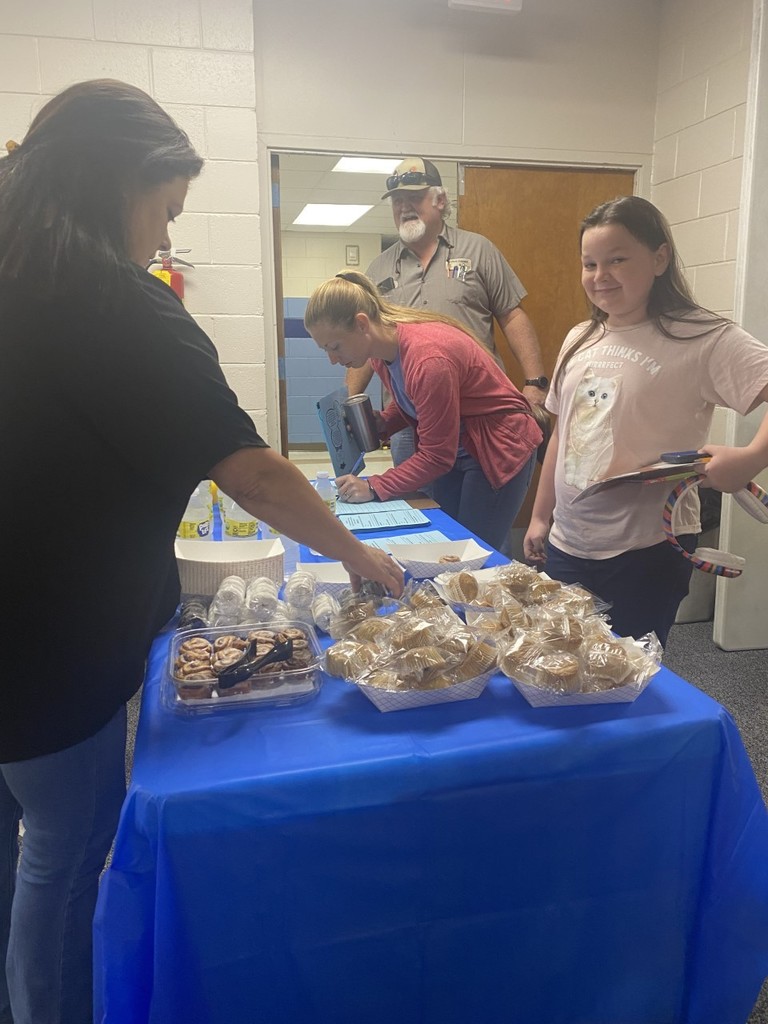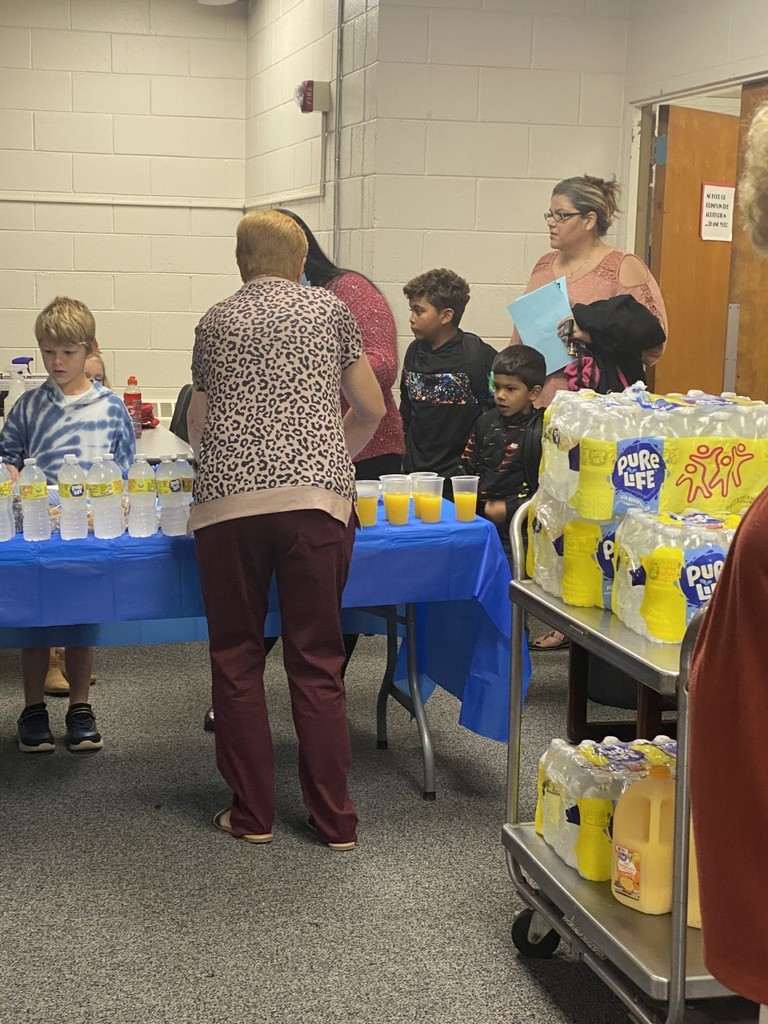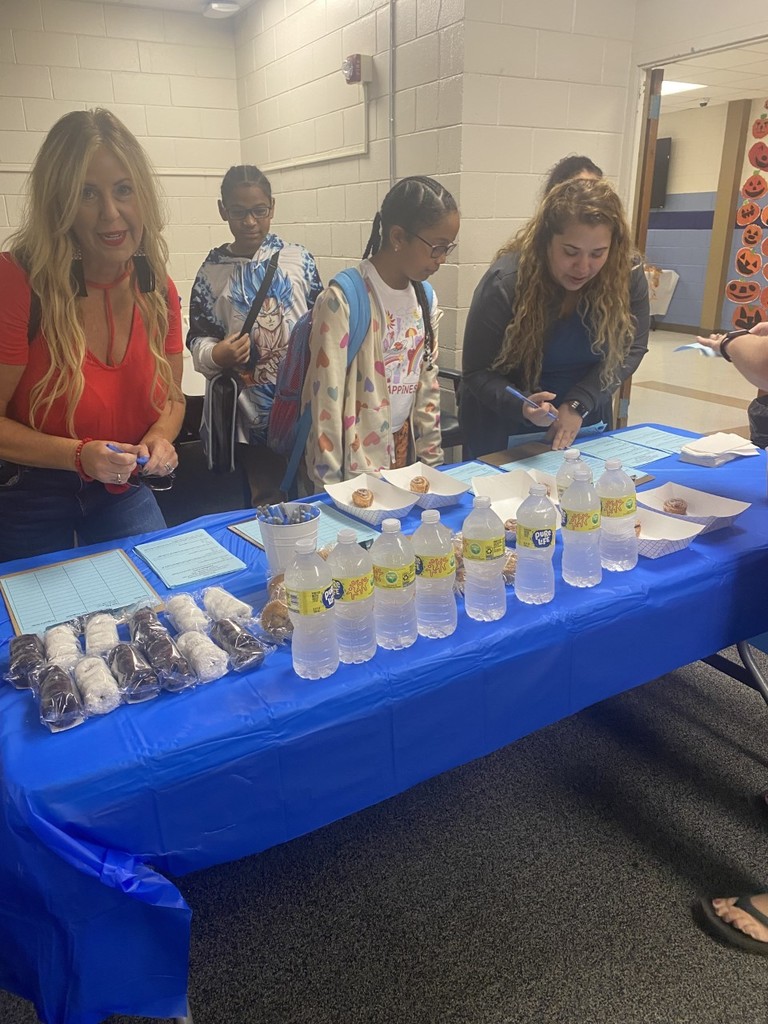 Show us your talent and be apart of the Shiver's Got Talent showcase during the Fall Festival on Nov. 12! Join the lineup by Friday, Nov. 4!!
Read with a Maker 3rd Grade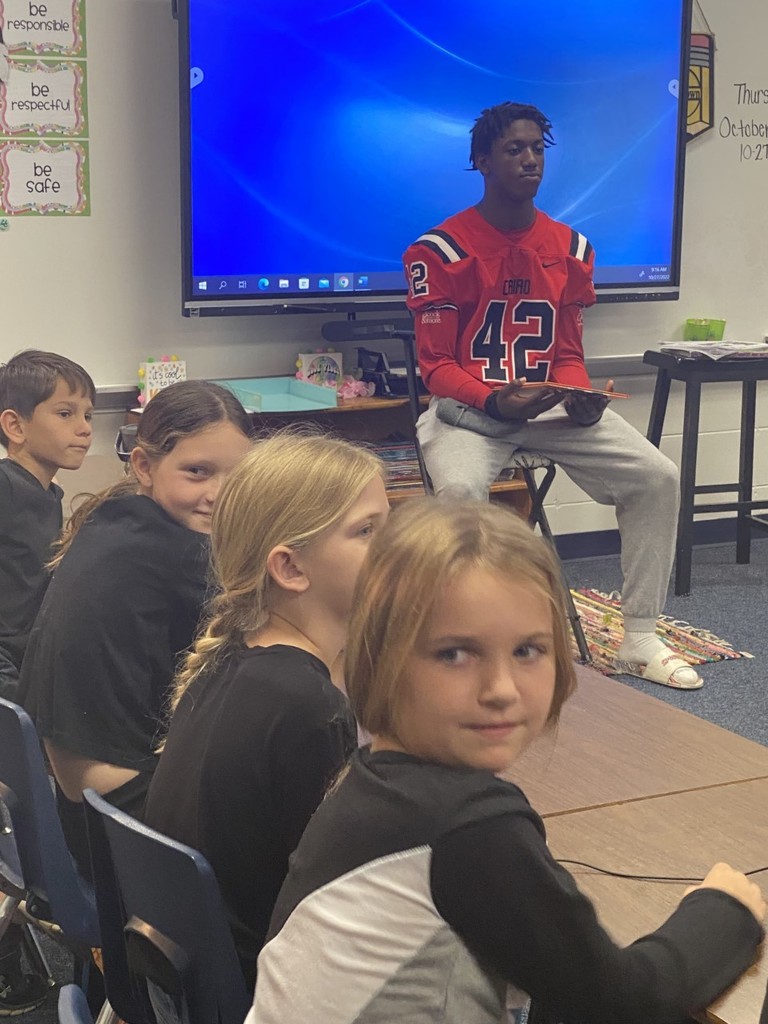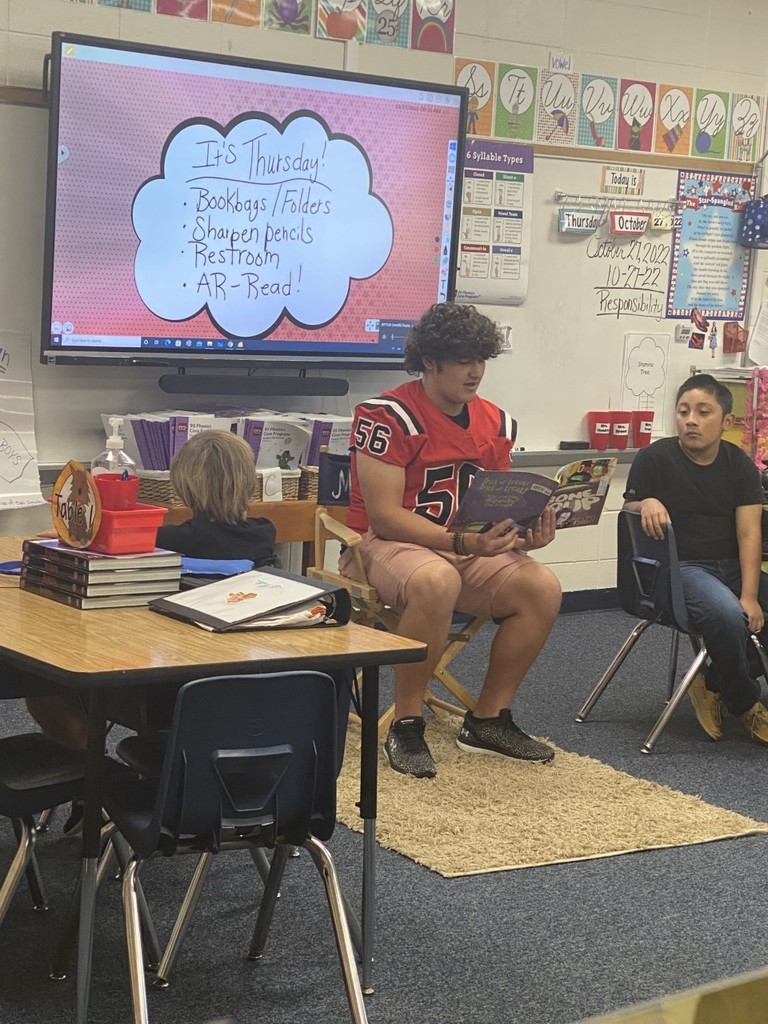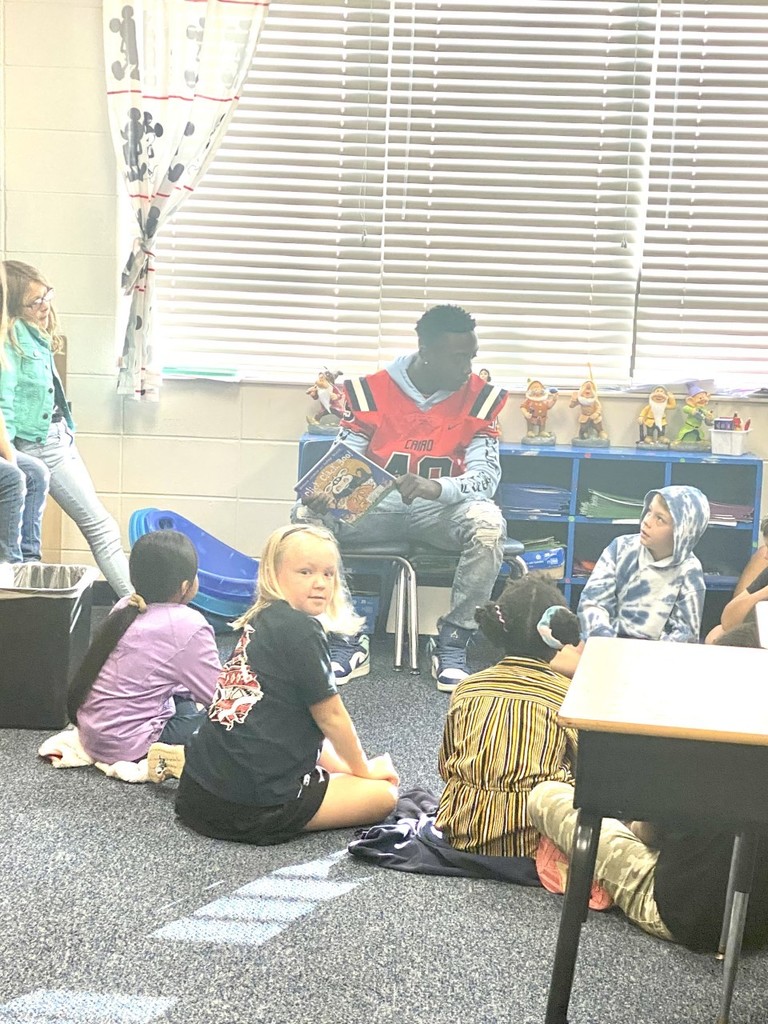 Read with a Maker 2nd Grade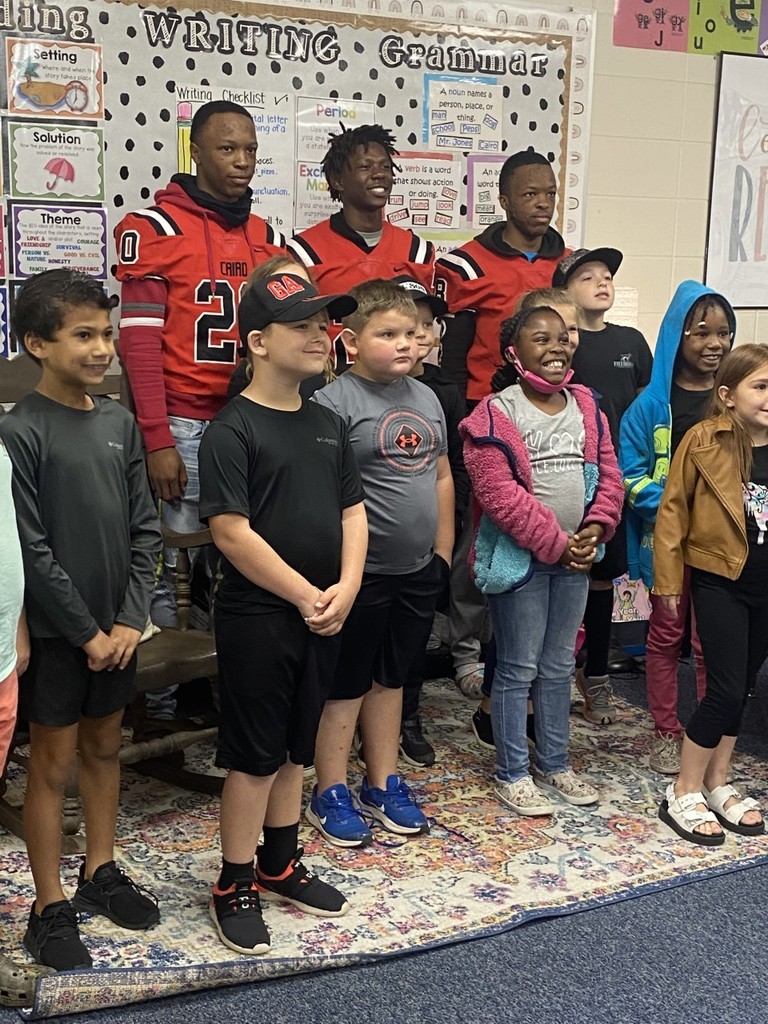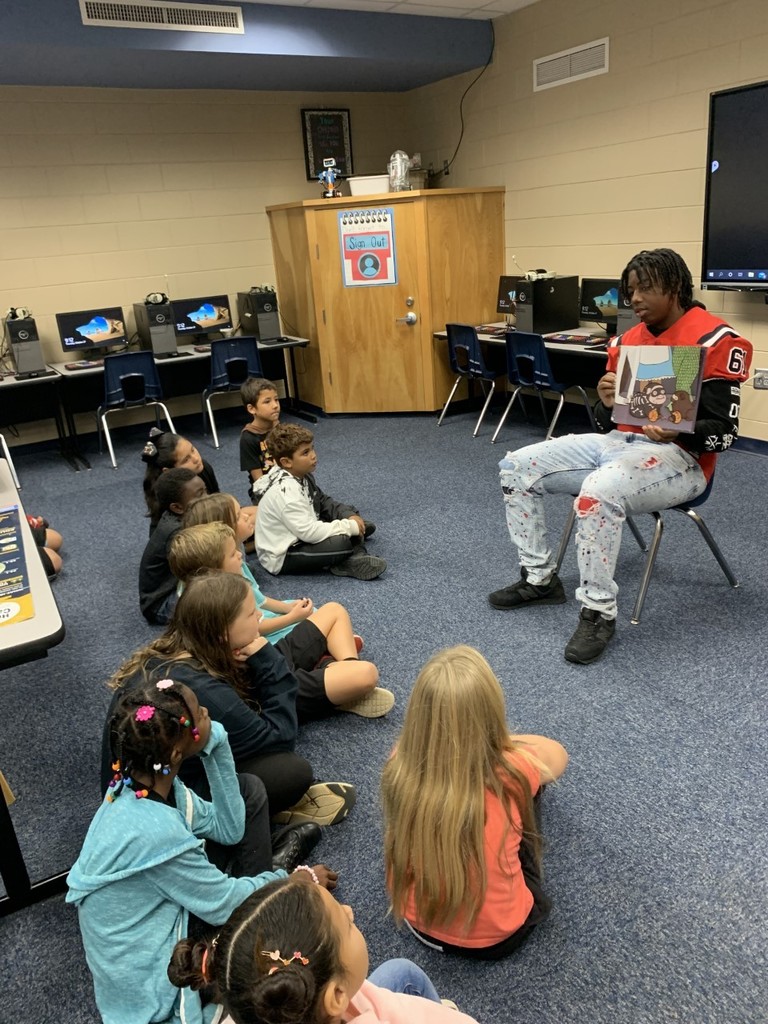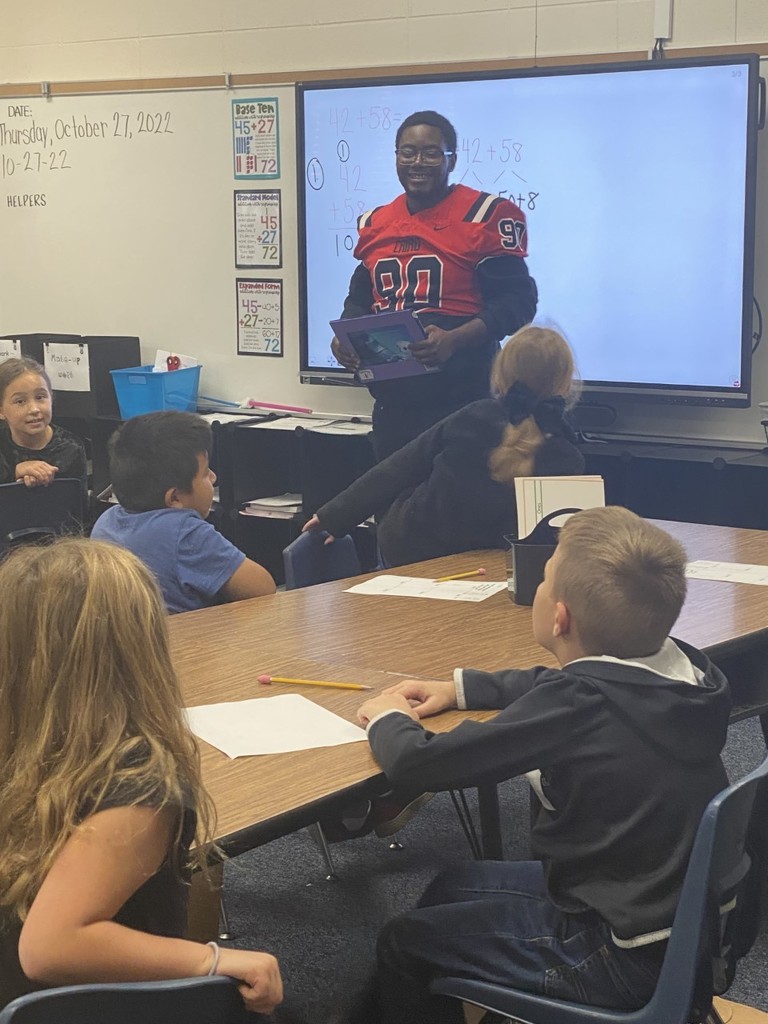 Read with a Maker 1st Grade classes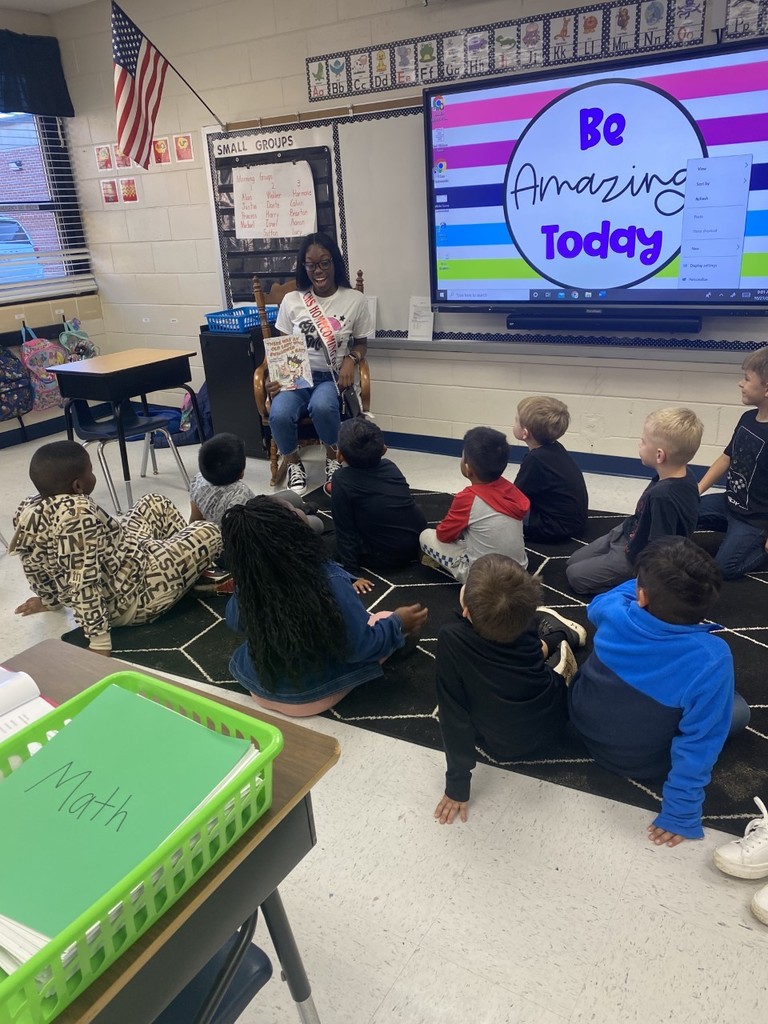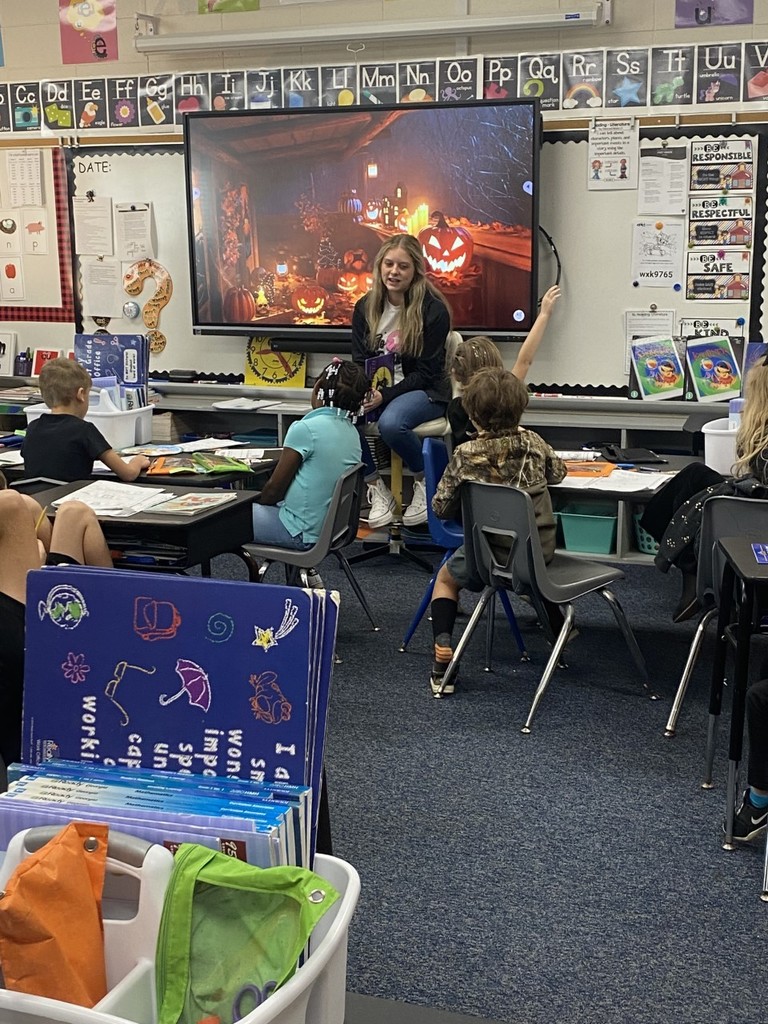 Shiver school was excited to have current CHS football players and cheerleaders come read with our Pre K - 3rd grade classes this morning. It was particularly exciting to see former Shiver students return AND we even had the newly crowned CHS homecoming Queen Kennedi Kerbo which was fun! These student athletes did an amazing job and we were proud to have them.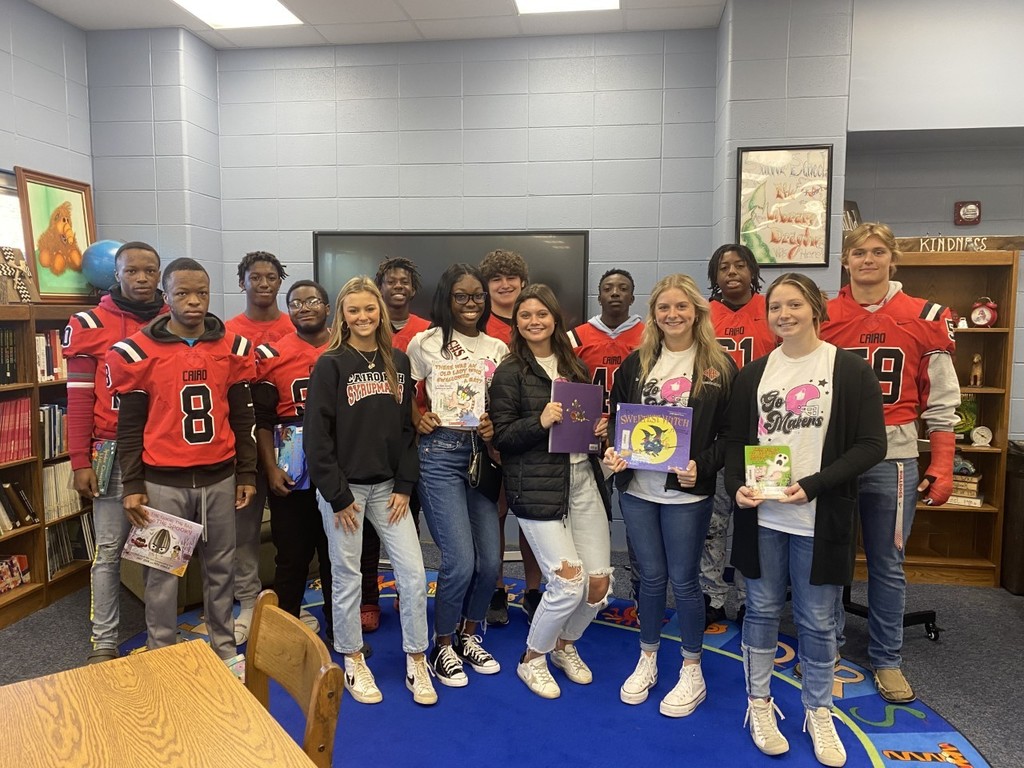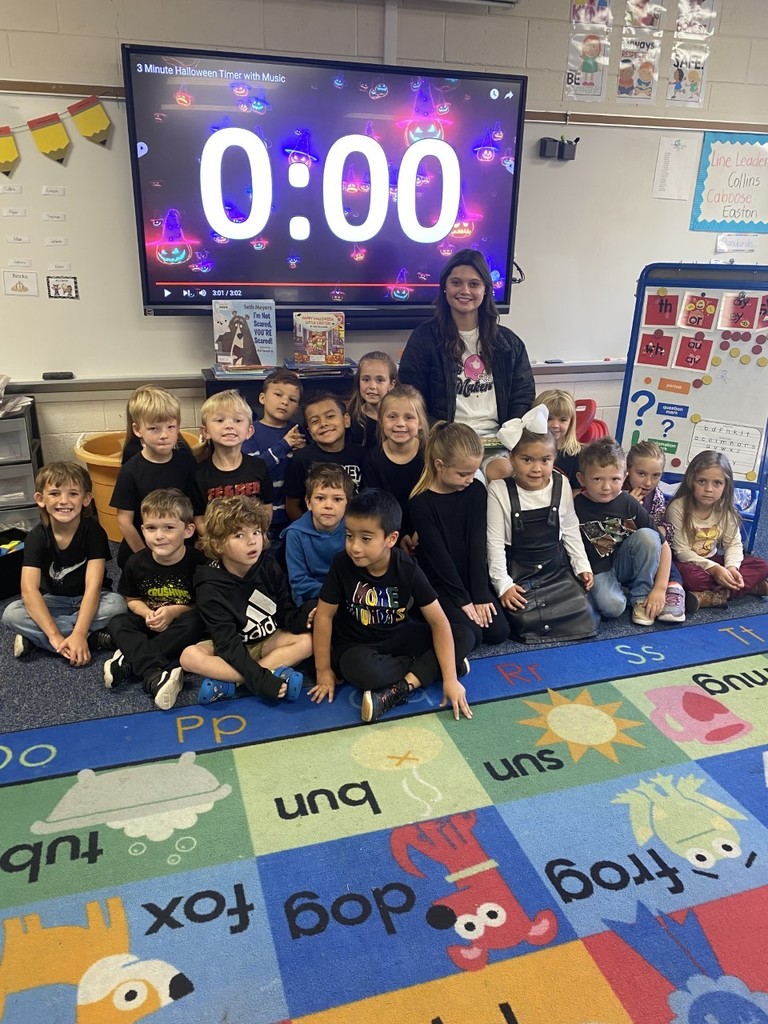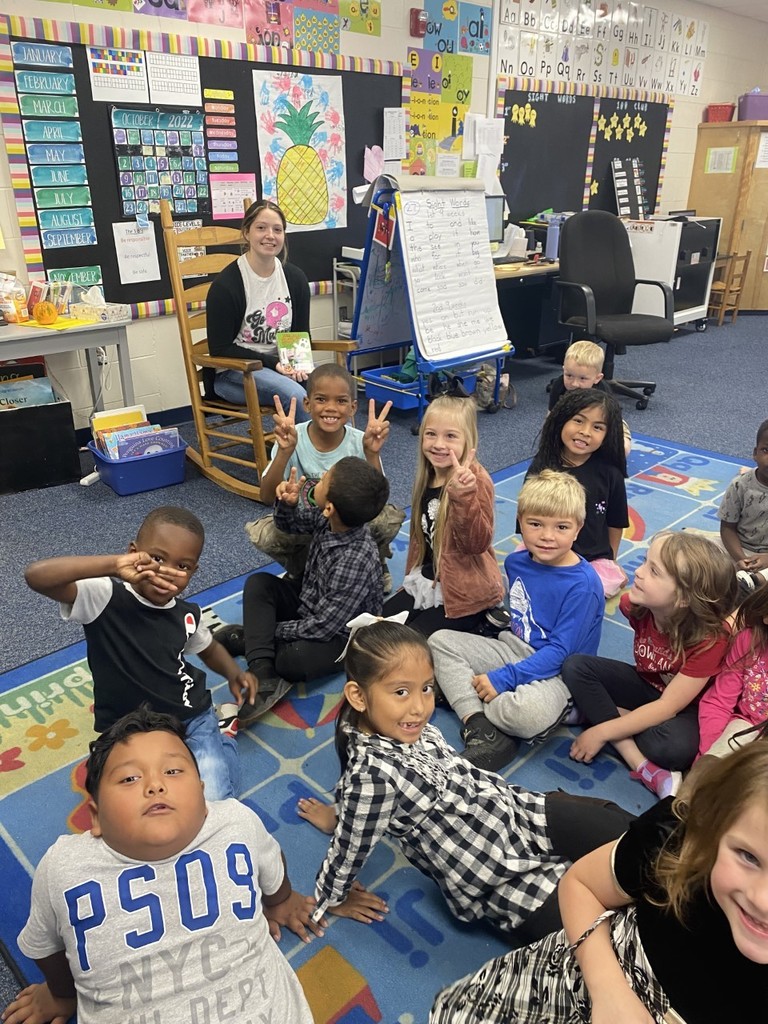 Parents, please be on the lookout for a flyer coming home today, inviting you to Pastries for Parents. Flyer needs to be returned by Friday, Oct. 28. You're invited to Shiver School's pastries for parents In conjunction with title i parent event: Improving student achievement in reading (Using destiny to enhance student learning from home) PK-3rd grades: Thursday, November 3, 2022 7:30 am 4th-8th grades: Friday, November 4, 2022 7:30 am Padres, estén atentos a un volante que llegará a casa hoy, invitándolos a Pastries for Parents. El volante debe devolverse antes del viernes 28 de octubre. Estás invitado a la Escuela Shiver Pasteles para Padres Junto con el evento principal del título i: Mejorar el rendimiento de los estudiantes en lectura (Usando el destino para mejorar el aprendizaje de los estudiantes desde casa) PK-3er grados: jueves, 3 de noviembre de 2022 7:30 a.m. 4º a 8º grados: viernes, 4 de noviembre de 2022 7:30 a.m.
Next week (Oct. 24th - 28th) is Red Ribbon Week in Grady County. Attached are the dress-up days for Shiver School if you would like to participate.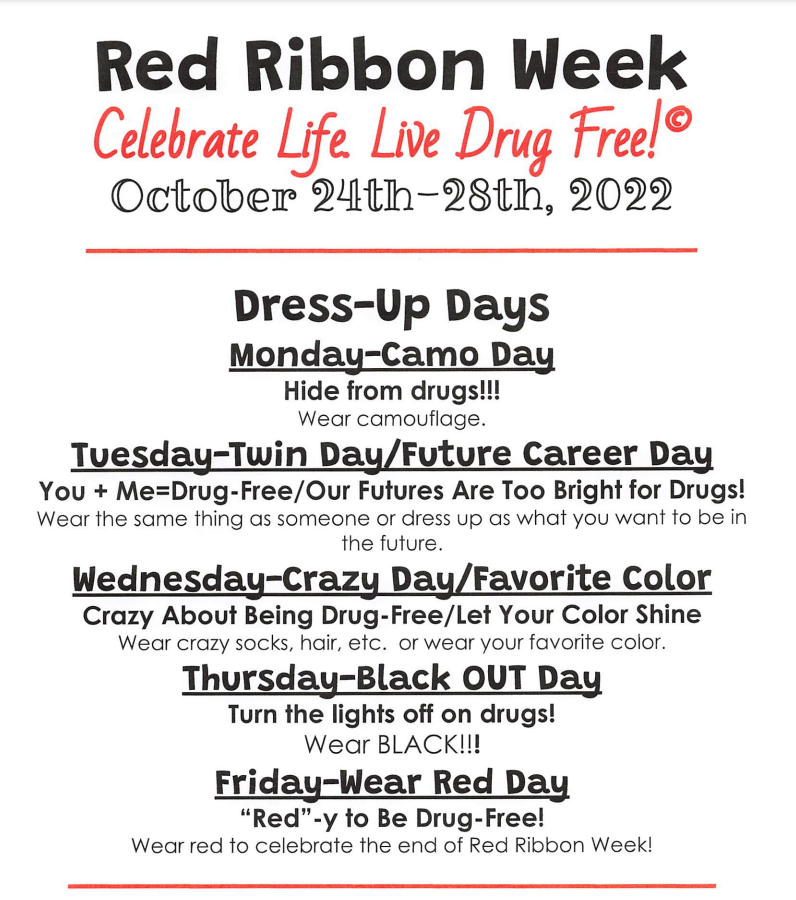 Attendance matters every day! ¡La asistencia importa todos los días!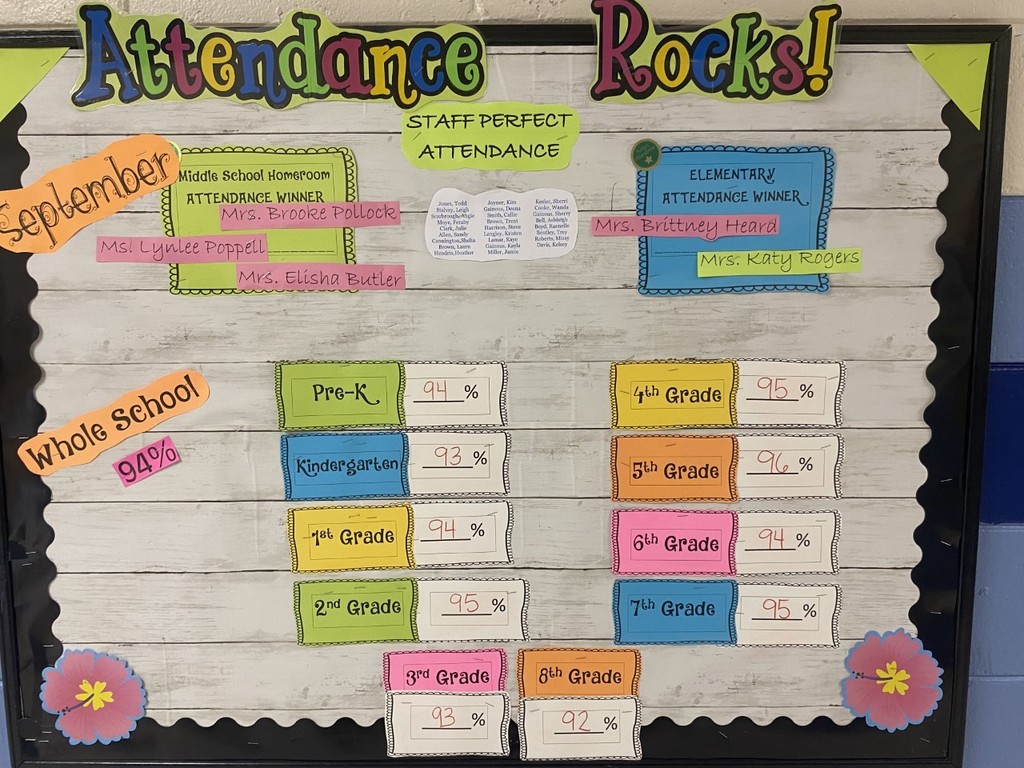 If you would like to make shopping easy on your students, you can set up an eWallet account and add money to it for your student to spend. This will keep them from having to carry money around with them. It is easy and quick to do. Just go to the Book Fair website and get started.
The book fair is at Shiver School NEXT week! Mon. October 3 - Fri. October 7. Parents, if you would like to shop with your student, the fair will have extended hours on Monday, October 3. You can shop after school until 4:30 PM. All money raised from the fair will go to help purchase new books and items for the new Shiver School Store!